About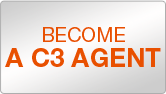 About
C3 began operations in 1997 under the name Vérifications Roberte inc. offering the services of market research, surveys and mystery shoppers for retail stores, services, restaurants, and institutions.
The undeniable successes of their projects and its proven approach have propelled the company to further centralize its expertise around customer satisfaction.
Known for its integrity and its dedication to stakeholders, C3 has mastered the role of mediator between managers and employees to create a more harmonious atmosphere with the ultimate goal being increased customer satisfaction.
Working with the most renowned business leaders across Canada and the United States has allowed C3 to acquire exceptional competence in diversified fields as its clients are, while achieving more than 40 000 projects.
When Choosing C3, you are focusing on staff fulfillment, customer satisfaction and on the success of your business.