It was with great pleasure that we met with the Canadian Tire 3015 Sherbrooke East team, to present them our prestigious C3 trophy for being the Best Canadian Tire in the greater Montreal area (38 stores) in the C3 Mystery Shopping Program.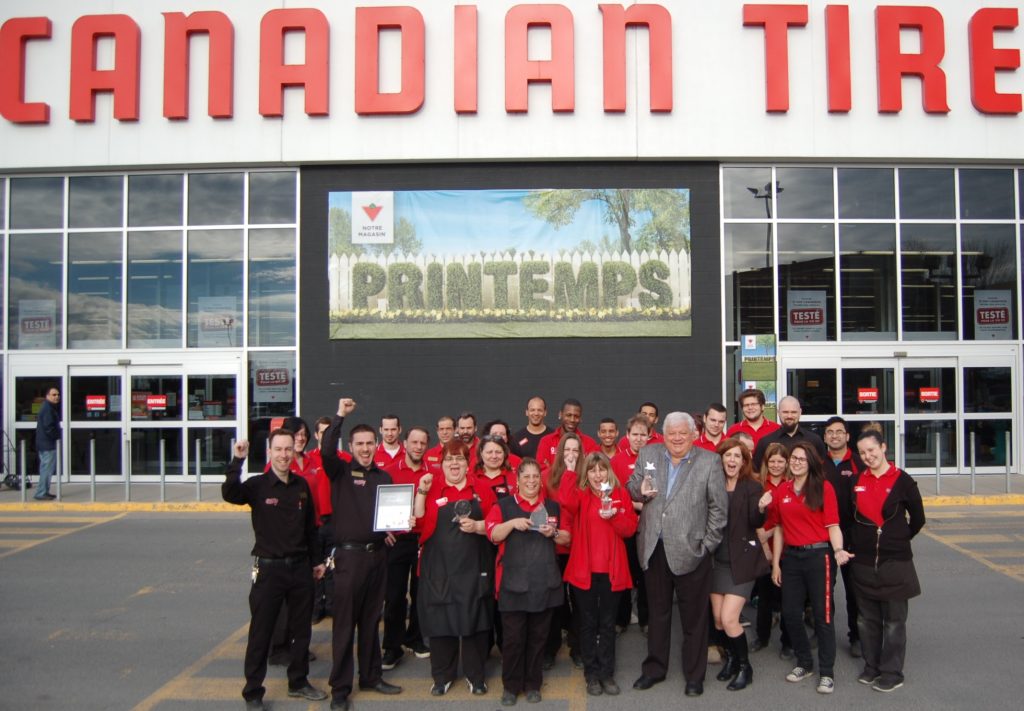 This is not the first victory for Canadian Tire Maisonneuve, they are 4 times winner for Best Customer Service and are proud to show it (in this photo taken during our visit).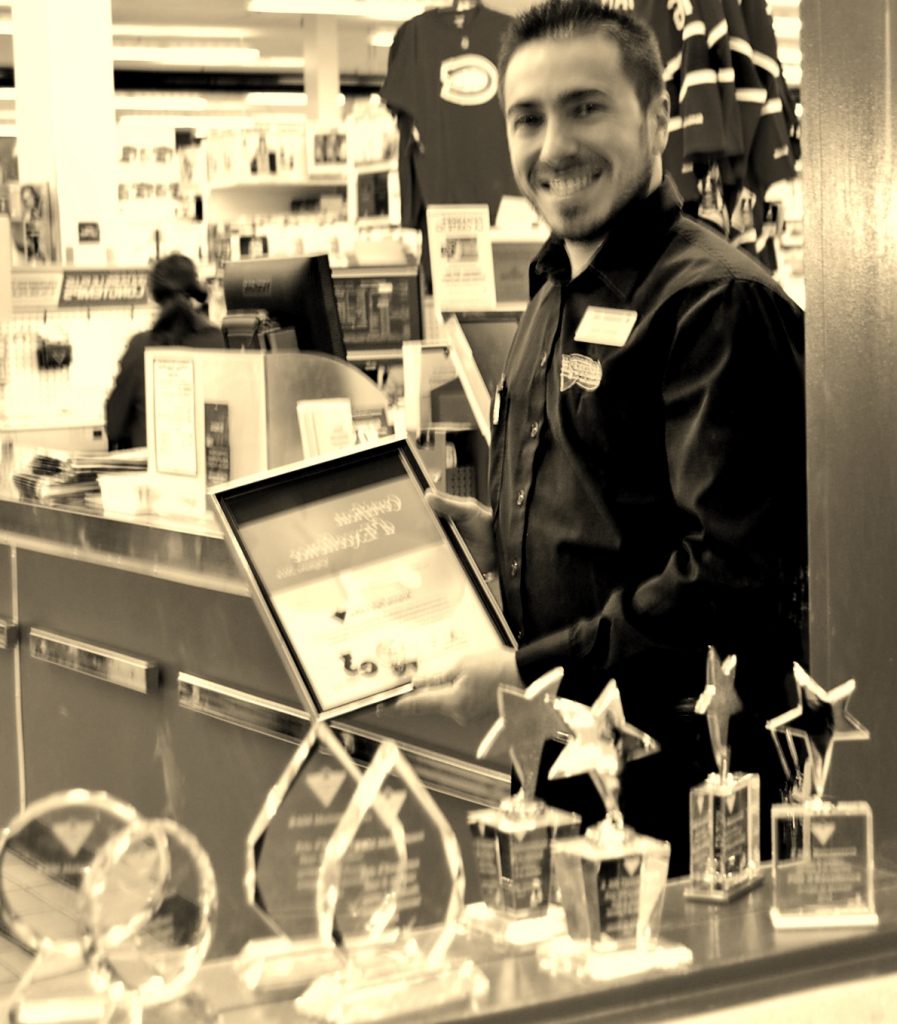 Mr. Ravary reveals his secret:
"When I meet a new employee I ask the following question: Who is the most important person here? The more timid employees answer me: "It's you" and I say: no, it's the customer, without them, no one here would receive a paycheck, neither you … nor me! "
Always a pleasure to spend time with this big-hearted man with infectious smile, which we also discovered during our visit, that he is a 500+ blood donor for the Héma-Québec Foundation!!!
A fine example of selflessness for all ….