C3 was in Quebec City this weekend to celebrate with the Grillades Torino team at Place Laurier and give them the award of distinction for the Best Customer Service 2014 of all the Torino banners under the C3 Mystery Shopping Program!
All C3 agents agree that customers are well received, the service quick and the food unbelievable!
What a great team that is known for their warm hospitality, their attention to detail and their contagious good mood!
If you are heading up to Place Laurier, stop at the Torino kiosk and taste; among other greet things on the menu, their famous Mediterranean chicken!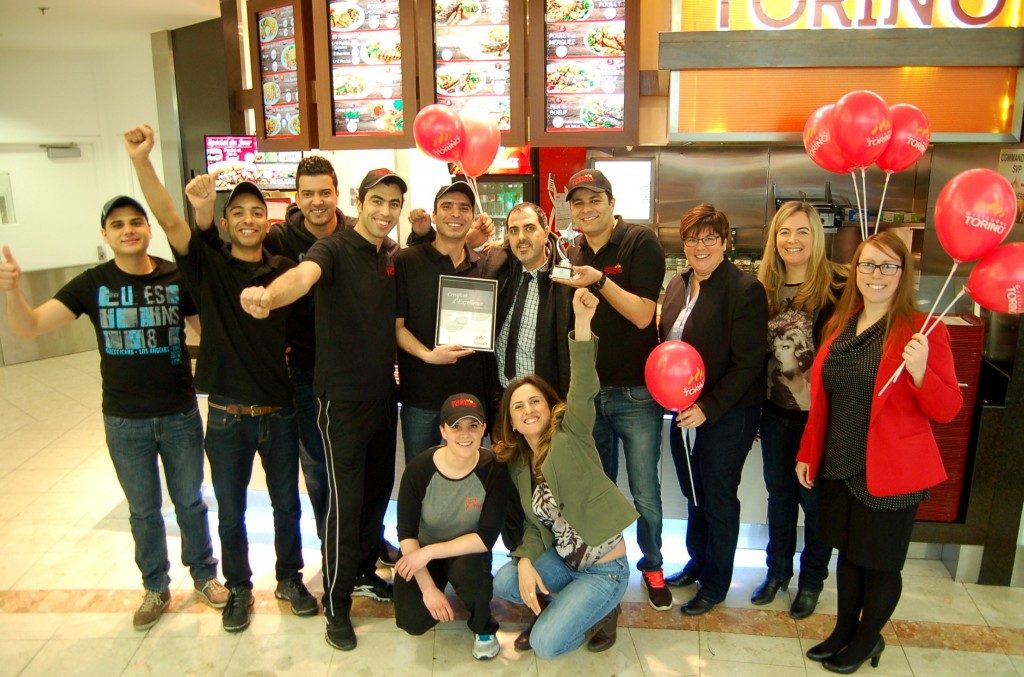 Grillades Torino has chosen C3 to measure and control the quality of service in their restaurants while they are expanding throughout Quebec and Ontario.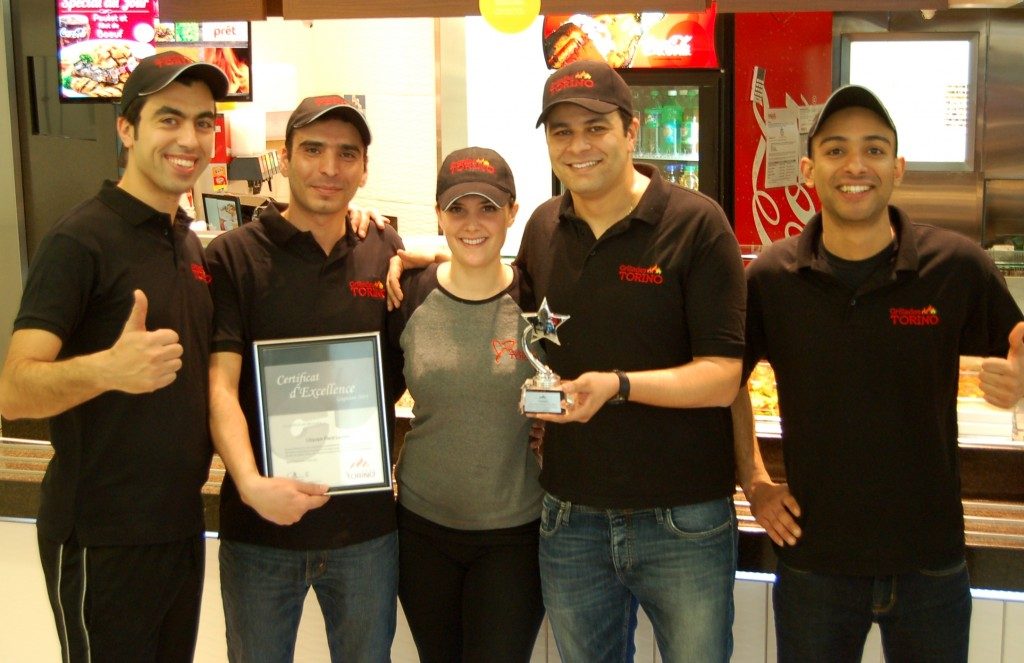 To find the location nearest you or visit for more information on their website: www.grilladestorino.com